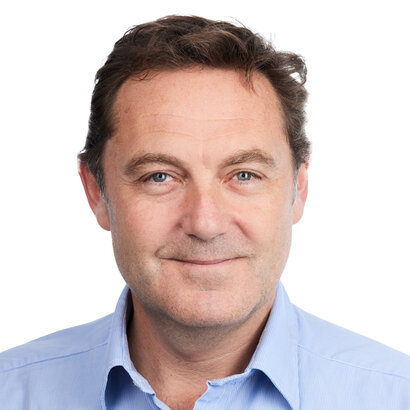 Dominic has 35 years of experience in the UK and USA in the fields of media and entertainment, along with brand and retail, focused on the digital proposition throughout and the pivotal changes it has driven over that period. His expertise spans commercial, supply chain, digital channel, retail, and operational leadership.

As a member of the Living Map board and executive team, his role as CEO encompasses business development, team leadership and investor relations, with a focus on expanding Living Maps' presence in the digital mapping, wayfinding and technology landscape.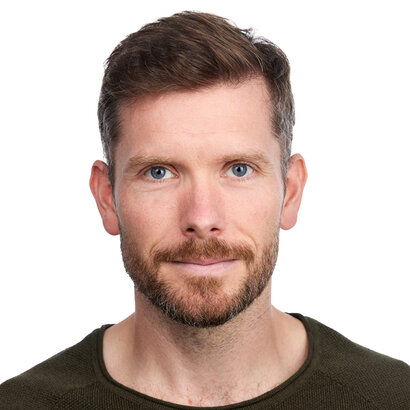 Chief Technology Officer
With over 20 years navigating the tech landscape, Phil has worn many hats: from CTO and Solutions Architect to Software Engineer and UX Consultant. His adventures have taken him across varied terrains, including Digital-out-of-Home, fintech, GIS, e-commerce, and even the legalised cannabis industry. At the heart of Phil's journey has been his passion for turning ideas into actionable technical solutions.
As a Living Map board member and part of the executive team, Phil has been instrumental in shaping the full product suite Living Map has to offer whilst ensuring that the processes and management are in place for successful project delivery.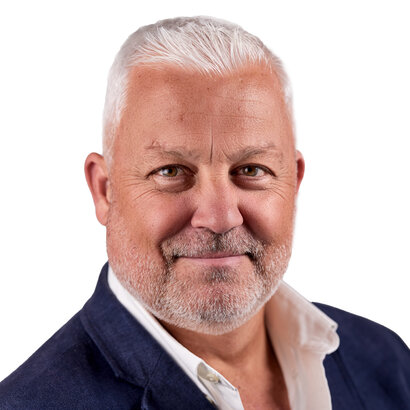 Chief Revenue Officer
With a track record spanning more than two decades, Peter stands as a trailblazer in the realm of smart technology. His insights into smart technologies, digital transformation, and their far-reaching implications across organisations and market sectors, such as retail, transport and government is a testament to his expertise.
As a member of the Living Map board and executive team, his role encompasses the strategic ownership of devising a robust "Go to Market" strategy, sculpting a global brand, and spearheading the dynamic drive for increased sales.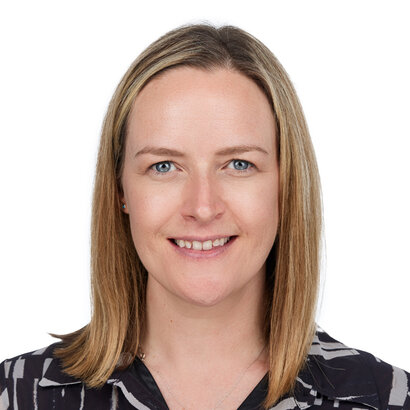 Marketing Manager
Sarah is an experienced marketing professional with a 16+ year journey shaping and nurturing brands, from private aviation to tech start-ups and now Living Map.
As Living Map's Marketing Manager, she leads the charge in building the brand and orchestrating a vibrant multichannel marketing approach that resonates across diverse industries.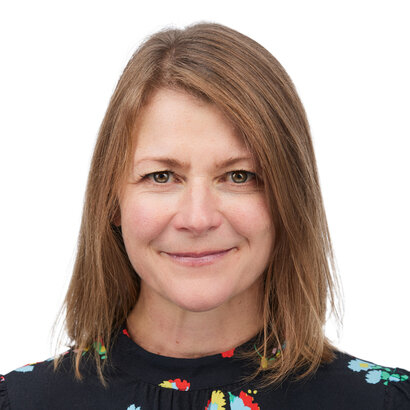 Delivery Manager
Elianne is an experienced Delivery Manager with a diverse background spanning manufacturing, media, and start-ups. With expertise in project and product management, she is renowned for her exceptional ability to execute tasks and motivate teams to achieve their goals.
At Living Map, Elianne oversees the positioning and successfully delivery of client projects, making her an integral part of the team's success.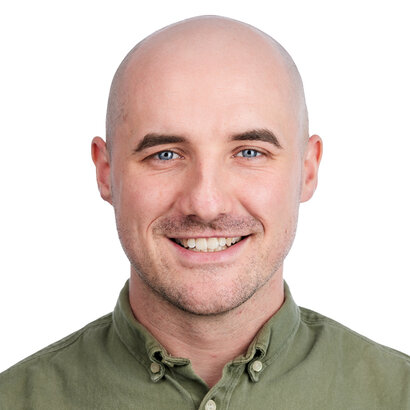 Product Manager
Cameron is a dedicated Product Manager, driven by his passion for leveraging science and technology to tackle real-world challenges. With a background initially in project management, he made a strategic transition to product development, eager to play a more direct role in shaping innovative technologies.
In his role at Living Map, Cameron leads the development team, managing the delivery of regular feature updates and solutions to enhance the product suite. Collaborating closely with the design team and CTO, he directs the definition of the product roadmap and new feature requirements, creating products that solve problems and delight users.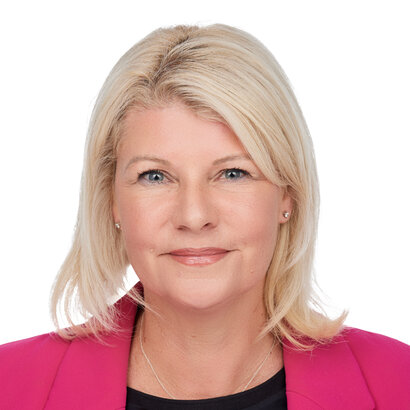 Sales and Account Manager
Nicola is a highly experienced professional with 16 years at O2Telefonic, specialising in Corporate Account management and implementation of new business. Nicola has gained valuable insights into effective strategies for managing and implementing new technologies. She is highly skilled in understanding the needs of different stakeholders and delivering solutions that align with their objectives.
At Living Map, Nicola handles lead generation and inbound sales. She guides a desk-based sales team and works on maintaining client relationships for the company's growth. Nicola is known for her dedicated approach to achieving success through careful management, strategic sales, and building strong relationships.
A renowned shopping destination in London, embarked on a mission to enhance its visitors' experience through a comprehensive digital wayfinding strategy.
Living Map had developed a digital indoor mapping and wayfinding tool for museum visitors.
Star Alliance initiated a discussion with Living Map around indoor positioning and navigation, and how it could add value to member airlines and their connecting journeys.
Experience the power of our mapping, wayfinding, and navigation technology for yourself. See how our software can enhance the customer experience in your facility.