The cultural industry, encompassing museums, universities, sports and entertainment venues, face the ongoing challenge of providing captivating and immersive experiences to diverse audiences.
Visitors often struggle with navigating large venues and accessing relevant information, resulting in missed opportunities for engagement and reduced satisfaction. Additionally, institutions need innovative ways to optimise operations, engage visitors, and create unique experiences that foster a sense of wonder and excitement.
Living Map's digital mapping and wayfinding product suite, Living Map Platform™ is designed to elevate the culture industry by delivering intelligent wayfinding and engagement solutions. With Living Maps Platform, museums, sports stadiums, and entertainment venues can revolutionise visitor experiences and optimise their operations.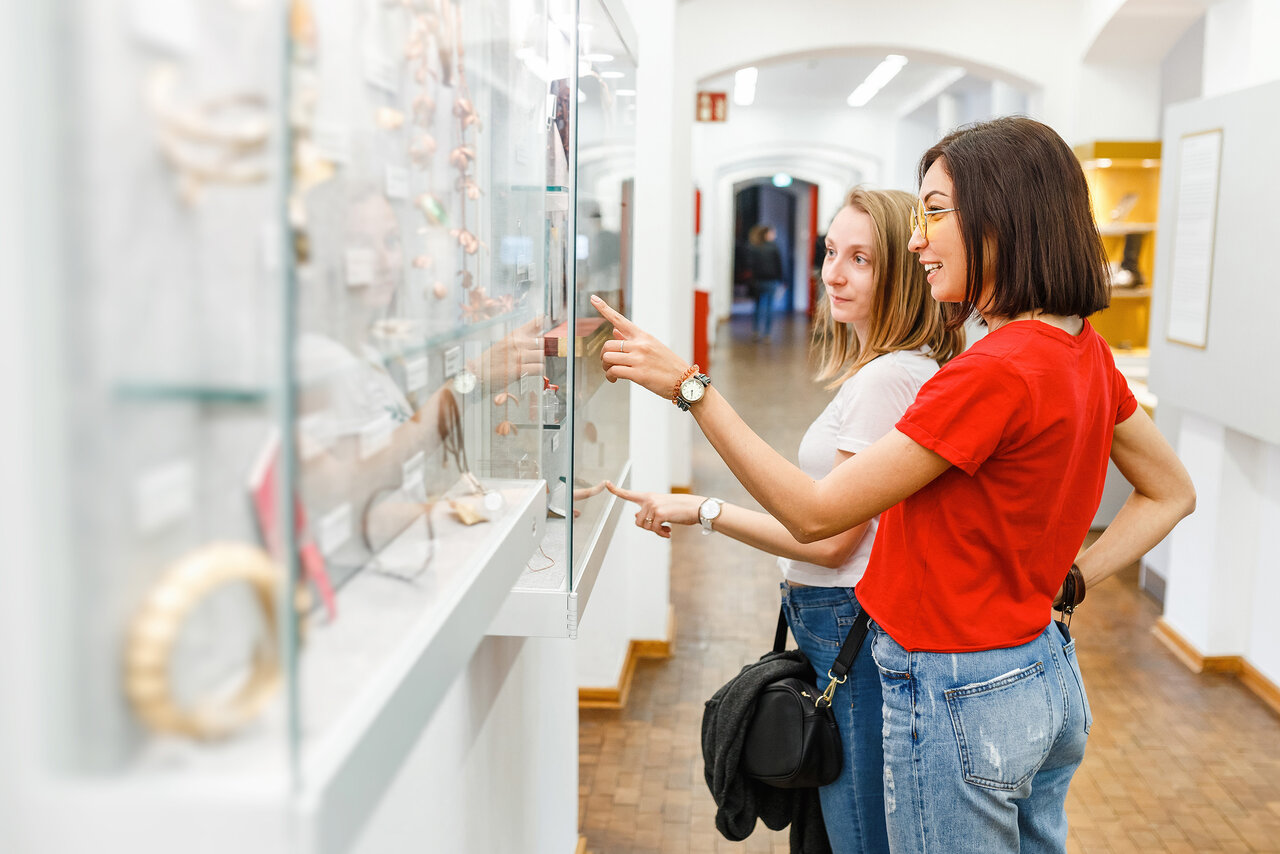 Key Features and Benefits:
Immersive museum experiences
The Living Map Platform™ offers interactive digital maps and guides that enable visitors to navigate museums effortlessly. It provides rich multimedia content and contextual information.
Accessibility for all
Customisable options for individuals with disabilities, promoting inclusivity and equal access.
Mobile accessibility
The Living Map Platform™ fosters convenience and accessibility through its mobile accessibility feature. By simply scanning a QR code on digital screens (kiosks) or simple signage, users can easily take the map with them on their mobile devices. This empowers individuals to navigate their destination while on-the-go. The availability of the map ensures that users can make informed decisions about the journey. This convenient feature maximises user engagement and promotes informed decision-making.
Seamless campus navigation
universities can leverage the Living Map Platform™ to streamline campus navigation for students, faculty, and visitors. The platform delivers real-time directions to classrooms, lecture halls, libraries and other essential facilities, fostering a conducive learning environment.
Enhances sports and entertainment venue visits
The Living Map Platform™ transforms sports stadiums and entertainment venues into engaging destinations. Visitors can receive personalised directions to their seats, and interactive maps, enhancing their overall experience and encouraging return visits.
Effortless route and information updates
Living Map's My Map Manager feature empowers the facility administrators to make real-time updates to the map and directions. If a restroom is out of service or a university lecture as changed its location, the platform can be easily updated, ensuring accurate and up-to-date information for all users.
Optimise operations and resource management
Institutions benefit from wayfinding data analytics, which provide valuable insights into visitor flow and behaviours. This data-driven approach enables optimised resource allocation, improved crowd management, and enhanced operational efficiency.
Event and promotion integration
The Living Map Platform™ integrates with existing event management systems, enabling seamless promotion and updates on upcoming cultural events, exhibitions, and entertainment shows. Visitors stay informed, leading to increased attendance and engagement.
By adopting the Living Map Platform™, the cultural industry transforms visitor experiences, ensuring seamless navigation and immersive engagement across museums, universities, sports venues and entertainment destinations. Institutions witness increased visitor satisfaction, longer stay times, and enhanced loyalty, fostering positive relationships with their audiences. The data-driven insights empower institutions to optimise operations, resource management, and promotional efforts, ultimately leading to improved overall performance and success.
Embrace the future of the cultural industry with Living Map and become a leader in providing captivating and immersive experiences for your visitors. Elevate the cultural journey, engage diverse audiences and ensure that every visit is unforgettable.
Living Map had developed a digital indoor mapping and wayfinding tool for museum visitors.
Latest Culture news and resources
Experience the power of our mapping, wayfinding, and navigation technology for yourself. See how our software can enhance the customer experience in your facility.