Press Release | Living Map selected as supplier on Crown Commercial Service's G-Cloud Framework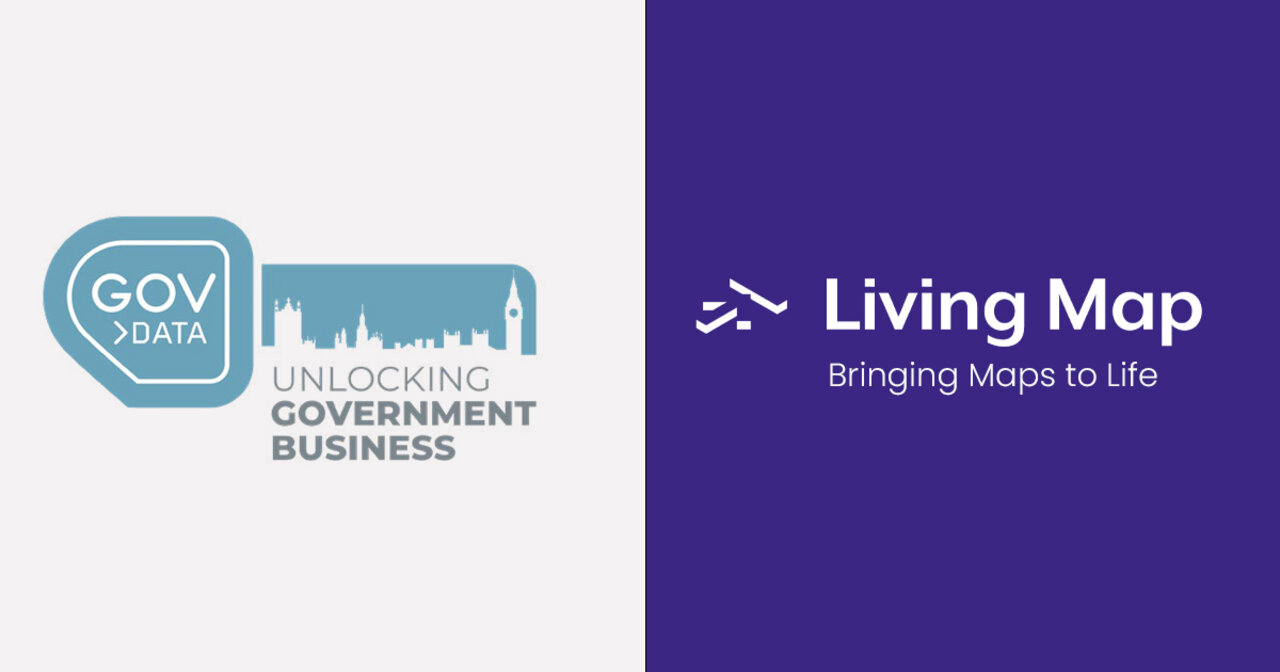 We are delighted to announce that Living Map has been named as a supplier on Crown Commercial Service's G-Cloud Framework.

This means that we have been approved to supply digital mapping and wayfinding solutions from our SaaS Living Map Platform™ to public sector organisations, such as the NHS, councils, and schools.

Our relationship with GovData was key to being awarded onto this framework, and we are looking forward to continuing to work with them throughout our Public Sector journey.

Crown Commercial Service (CCS) supports the public sector to achieve maximum commercial value when procuring common goods and services. In 2021/22, CCS helped the public sector to achieve commercial benefits equal to £2.8 billion - supporting world-class public services that offer best value for taxpayers.

"We are thrilled to be named as a supplier on Crown Commercial Service's G-cloud framework. This milestone will bring the Digital Mapping and Wayfinding solutions we already provide to a wider audience, enhancing and supporting the user and visitor experience of essential public sector organisations. These include the NHS, councils and schools with intuitive guidance tools and asset location information for indoor and outdoor smart spaces. We are looking forward to building on our partnership with GovData as we embark on this exciting journey in the Public Sector." – Dominic Hazlehurst, CEO at Living Map.

-ENDS-


About Living Map

Living Map is a market leader in digital wayfinding and indoor / outdoor mapping. The company specialises in crafting dynamic, client-managed, and branded digital maps across a wide spectrum of environments, from intricate indoor spaces to expansive city areas. Living Map has earned the trust of global clients in transportation, healthcare, retail, culture, and smart spaces, including notable names like Canary Wharf, St Pancras, and the Met Museum.

The Living Map Platform™ is a game-changer, offering a turn-key solution that excels in user-friendliness and intuition. It delivers real-time, customisable step-by-step directions, putting clients in control and benefiting visitors, patients, and travellers alike with time saved, reduced stress, and heightened satisfaction.

Unlike traditional signage or paper maps, the unique platform handles complex routes, accounts for real-time changes - such as construction and temporary closures - and optimises routes based on distance, time, and accessibility. Routes can also be curated with personalised guides and must-see stops, enriching the visitor experience, and transforming how they navigate the environment.

Beyond navigation, the Living Map platform™ is a data powerhouse, capturing insights into visitor behaviour and route popularity, boosting operational efficiency and revenue for clients. By extension, for Facilities Management and operational purposes, the same map can be configured to locate and find IoT tagged equipment and any range of fixed and mobile assets clients might wish to define.

In essence, Living Map is a strategic partner for clients looking to transform the visitor experience while retaining full control over their brand and data. Living Map is reshaping the future of navigation, one map at a time.

For more information, visit: www.livingmap.com
About GovData

GovData is a market leader in Public Sector business and provides specialist expertise to ensure businesses take advantage of the £378 billion spent each year on goods and services.

Our extensive knowledge of the Government and Public Sector business has helped hundreds of British businesses to achieve success in this space. This has provided the catalyst for greater opportunities, accelerated growth and diversification into global markets.

The process is daunting for some organisations, particularly British SMEs. Our best practice approach mitigates risk through the provision of a cost effective, end-to-end managed service. This involves all technical aspects being delivered in the fulfilment of governance and compliance. We help SMEs take full advantage of the SME Agenda which allows £1 of every £3 towards Government frameworks to be spent with SMEs.

We deliver the right supplier and the right buyer at the right time.

For more information, visit: govdata.co.uk/ 

Experience the power of our mapping, wayfinding, and navigation technology for yourself. See how our software can enhance the customer experience in your facility.