Reflecting on an inspiring webinar: Empowering healthcare through digital wayfinding with Living Map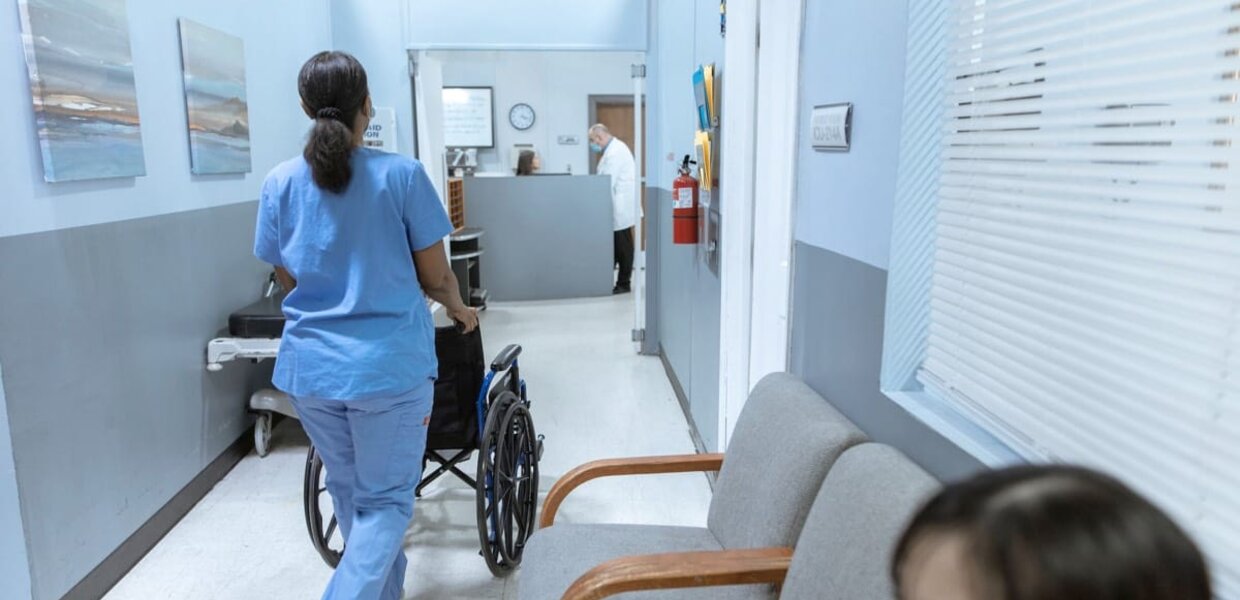 Our recent webinar on digital wayfinding in the healthcare industry was a great success! We would like to take this opportunity to express our gratitude to all the participants who joined us for this enlightening session. The webinar shed light on the challenges hospitals face when it comes to wayfinding, the impact of inefficient navigation on patient care, and how Living Map's innovative solution can revolutionise the healthcare landscape. In this blog post, we will recap the key highlights of the webinar and extend an invitation for a personalised one-to-one demo, a discussion to explore how Living Map can address your unique wayfinding challenges and a free survey (usually £2,500) of your healthcare facility.
During the webinar, our esteemed speakers, Chief Revenue Officer Peter Asman and healthcare specialist Mat Taylor, delved deep into the complexities of hospital wayfinding and its far-reaching implications. They discussed the staggering costs associated with missed appointments, which, according to The National Health Service UK, amounted to £1 billion in 2017-2018. Such missed appointments lead to longer wait times for patients and increased burdens on hospital staff, underscoring the urgent need for effective wayfinding solutions.
Living Map's digital wayfinding was introduced as a transformative tool that can enhance the patient experience, improve attendance and punctuality, and streamline the journey for hospital visitors and staff. Participants learned that hospitals using Living Map's solution could experience up to a reduction of 80% in wayfinding-related queries and improve attendance and punctuality for patients. By providing real-time updates, Living Map ensures that hospital maps are always accurate and up-to-date, effectively eliminating the frustration caused by outdated information.
Invitation to a tailored discussion, demo and free survey
The success of our webinar has inspired us to offer a unique opportunity for a one-to-one demo and tailored discussion about how Living Map can address your specific wayfinding challenges, followed up with a free survey (usually £2,500) of your healthcare facility. We understand that every healthcare facility is unique, with its own set of complexities and requirements. Our dedicated team is ready to understand your needs and showcase the powerful capabilities of Living Map's digital wayfinding solution.
Whether you represent a hospital, a healthcare centre, or any other healthcare facility, we encourage you to leave your contact details through the form below. Our team will reach out to you to schedule a personalised session where we can explore how Living Map can revolutionise the wayfinding experience in your specific environment.
Don't miss out on this opportunity to:
Discuss your unique wayfinding challenges and pain points.
Receive a one-to-one demonstration of Living Map's features and capabilities.
Discover how Living Map can be seamlessly integrated into your healthcare facility.
Gain insights and best practices from our experienced team.
Explore the tangible benefits of real-time updates and personalised guidance for patients, staff, and visitors.
Book in your free survey (usually £2,500) as to how we can help address your key wayfinding issues.
Together, let's embark on a journey to transform healthcare navigation and create a seamless, patient-centric environment with Living Map.
Leave your contact details below and unlock the potential of digital wayfinding in your healthcare facility.
We look forward to connecting with you soon!