Unveiling the Living Map Platform: Our New Interface for Indoor Mapping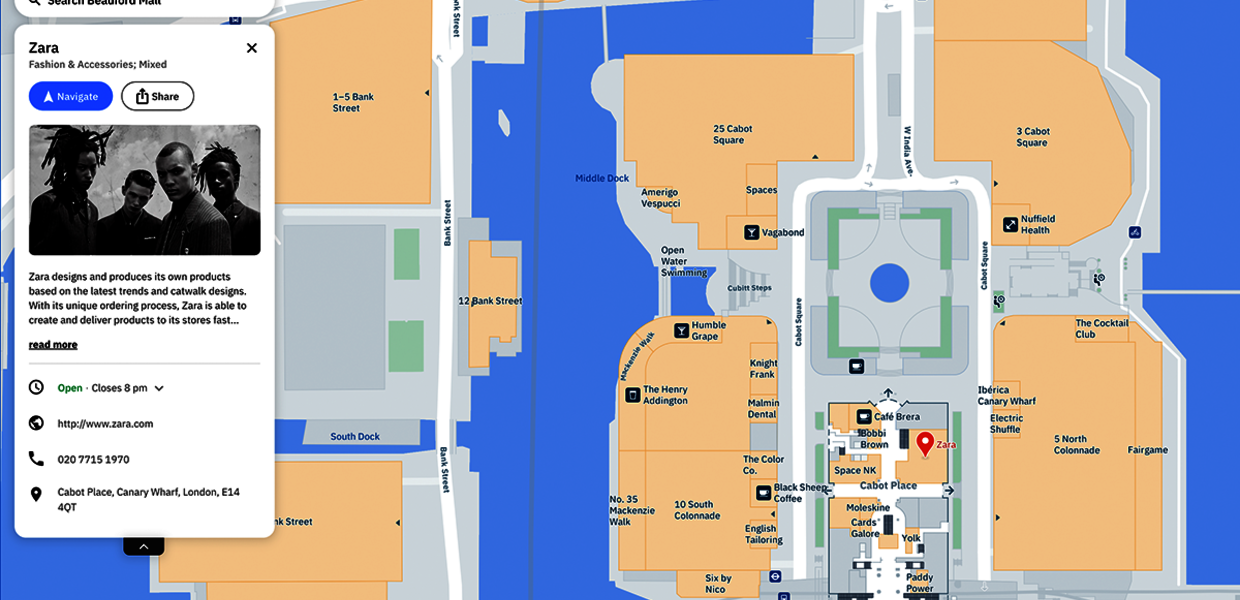 As indoor environments grow more complex, the necessity for a sophisticated navigation solution becomes paramount. The newly released Living Map Platform (LMP) is our answer to this challenge, offering a bespoke, user-friendly experience for navigating intricate buildings and expansive campuses.
Transforming Indoor Mapping
Tailored specifically for indoor spaces, LMP represents a paradigm shift in digital cartography. Its features are meticulously crafted to address the unique challenges of indoor navigation, whilst remaining conscious of the experience of transitioning between indoor and outdoor spaces. With features such as Building Bookmarks, wayfinding between rooms across two different buildings, and an OpenStreetMap base layer; our maps come to life as full campus-style maps, perfect for universities, hospitals, and retail complexes.
Intuitive Points-of-Interest
Locating specific places in vast indoor or outdoor environments can be overwhelming. LMP addresses this with Point-of-Interest (POI) Panels, providing essential information about each location within and outside of a building, and simplifying the search for shops, offices, rooms, theatres, or other facilities. Containing information that is relevant to a respective point-of-interest, such as 360º images, text descriptions, website links, opening times, searchable tags, or deeper integration with external APIs; our POI Panels can offer a wealth of information to enable a user to understand a space.
Predictive Search
Living Map Platform's "Predictive Search" function intelligently anticipates your intended destination, offering relevant suggestions as you type. This is particularly beneficial in large complexes where numerous locations might have similar names. With only a few typed characters, a user can find their favourite coffee shop, gallery, or facility; whilst still providing full-text and tagged-based searching where required, if the user is looking for inspiration on what to visit.
Effortless Wayfinding
Discover routes through labyrinthine buildings with ease using LMP's "Navigate" feature, which guides you through the complex network of corridors and floors, ensuring a straightforward path to your destination. At the simple touch of a button, users are able to see the shortest or most accessible route between their current location and a destination POI, or between two selected POIs. For navigating along particularly large or complex routes, LMP breaks down the journey into smaller, more manageable segments with "Stepping-Stones", easing navigation through complicated structures.
No Software Requirements
Living Map Platform is entirely web-based, accessible by a simple website link or QR code. Users can experience full maps within their desktop or phone's web browser, eliminating the need for an additional app to be downloaded. This feature is especially useful for visitors or temporary users who require immediate access to maps.
Integration Where It Matters
For customers who have an app or website, LMP offers seamless integration using IFrames or WebViews, with the backing of configurable parameters and a Javascript API. Users are, therefore, provided a consistent mapping experience across all platforms.
Where data is provided, LMP can integrate with external data sources and APIs to enhance the content of the map and POI Panels. What time is the next train from a platform? Are facilities closed for maintenance? Is a meeting room available? What lessons are scheduled within a lecture theatre? LMP can answer these questions by consuming a vast array of data and presenting it to a user in a useful and considered manner.
Redefining Indoor Mapping
The Living Map Platform isn't just a tool; it's a revolution in how we perceive and navigate indoor spaces.
By merging intuitive design with advanced technology, LMP stands as the quintessential guide for traversing complex indoor environments.
Experience the new Living Map Platform UI for yourself:

Canary Wharf St Pancras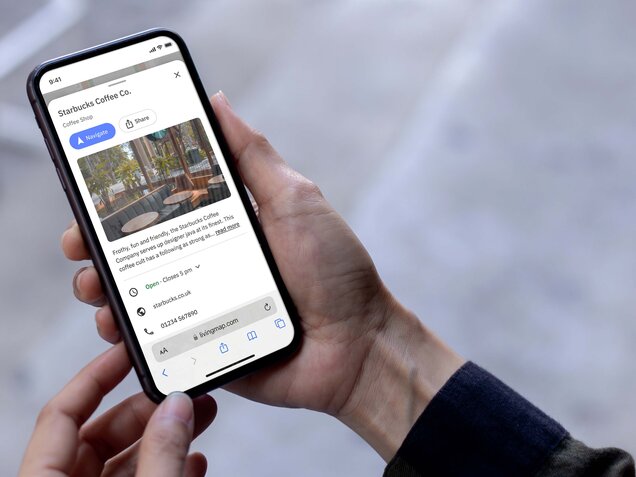 Experience the power of our mapping, wayfinding, and navigation technology for yourself. See how our software can enhance the customer experience in your facility.