Live Screens – our new digital screen product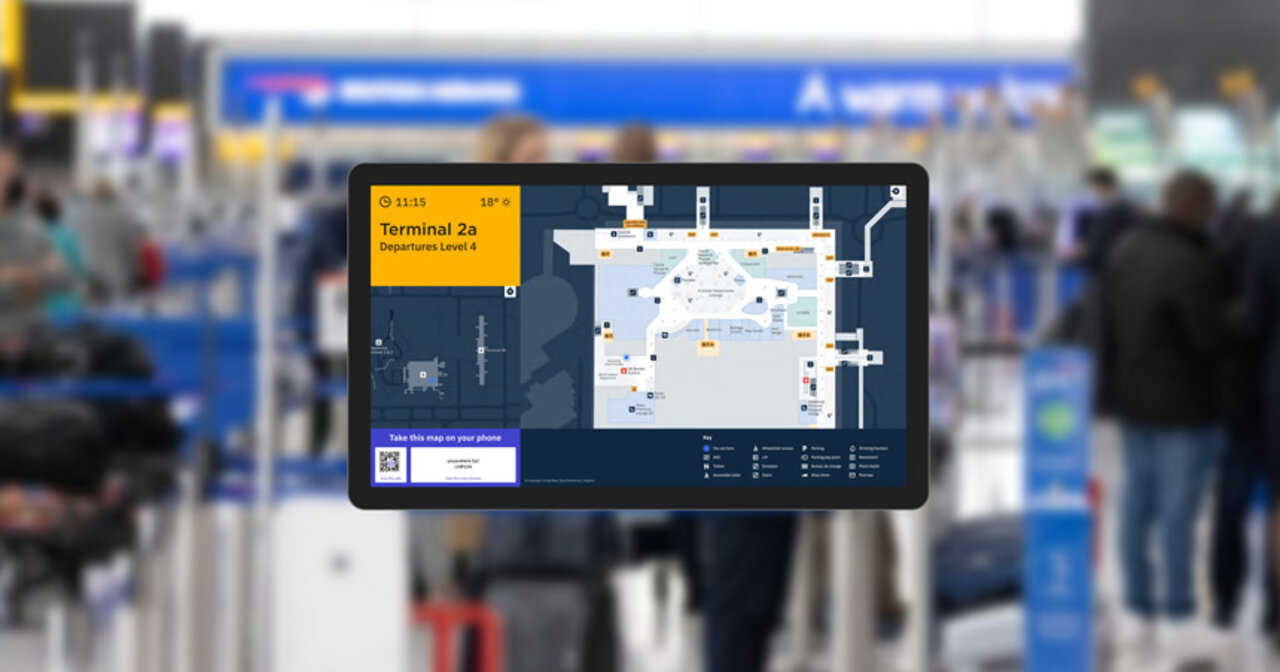 Touch-screen kiosks are a standard way-finding and directory tool in a wide range of environments and Living Map's kiosk map product has seen success in diverse outdoor and indoor spaces. Now we have developed a parallel non-interactive screen product for those situations where broadcasting information for users to interact with on their personal mobile devices may be preferred whether to reduce physical contact with public surfaces, avoid the problem of individual users interactions interrupting multi-user messaging from screens, provide better privacy to users searching and browsing the map, or encourage higher levels of user acquisition on their own devices.
Living Map's new digital screen product combines the simplicity of non-interactive screens with the secure interactivity of personal mobile devices and unmatched dynamic content curation to keep visitors informed in real-time with pertinent actionable information.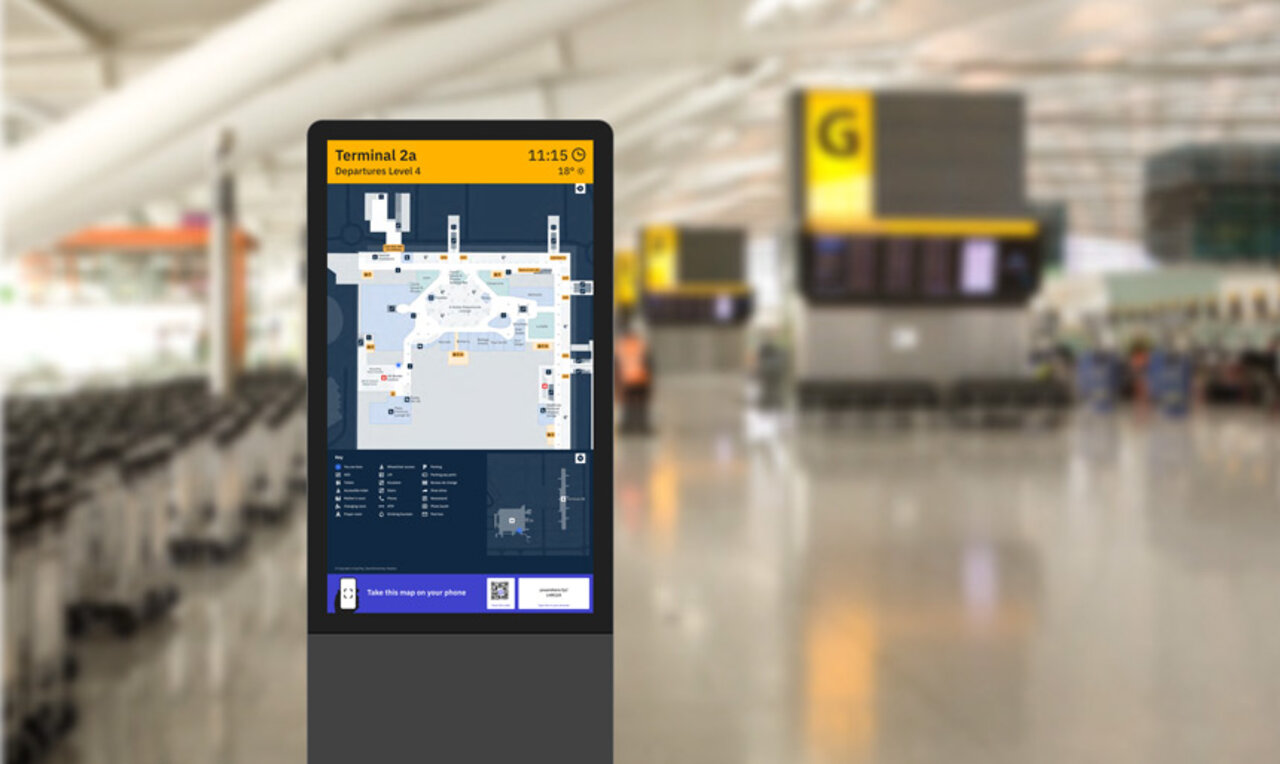 Maps are, at core, a geospatial communication platform. At Living Map we think the information communicated via digital maps should be curated to the current situation and, where possible, the current end-user. We can empower mixed-use venues like malls and districts to promote the restaurants with the fewest current diners and define routing in real-time to eliminate real-time bottlenecks and crowding. Airports and rail stations can guide passengers to the right gates and platforms based on real-time arrivals and departures, and help them explore areas with shops and concessions until boarding time. Hospitals can guide staff to patients in need of critical response with strategically placed dynamic digital signage.
With a QR code handoff the information provided on these non-interactive screens are brought to life on end-users' personal mobile devices. Customers have the option to direct end-users to download a mobile app or to simply use a web-version so as to lower the bar to entry for user acquisition.
Configurations for specific site deployments include:
Overview map displaying large contextual map area.
Detail map of area within 2/5/10/15 minute walk with dynamic points of interest.
Dynamic/changing points of interest displayed as defined in map manager, or based on other data and business rules such as real-time crowding, promotional offers, etc. where available.
Defined areas for advertisement or promotion information can generate new revenue.
QR codes (POIs displayed on detail map and buildings displayed on larger area map) provide live routing information within fully interactive, searchable maps on personal mobile devices.