Finding your way in the medical maze: How digital wayfinding ensures seamless navigation in healthcare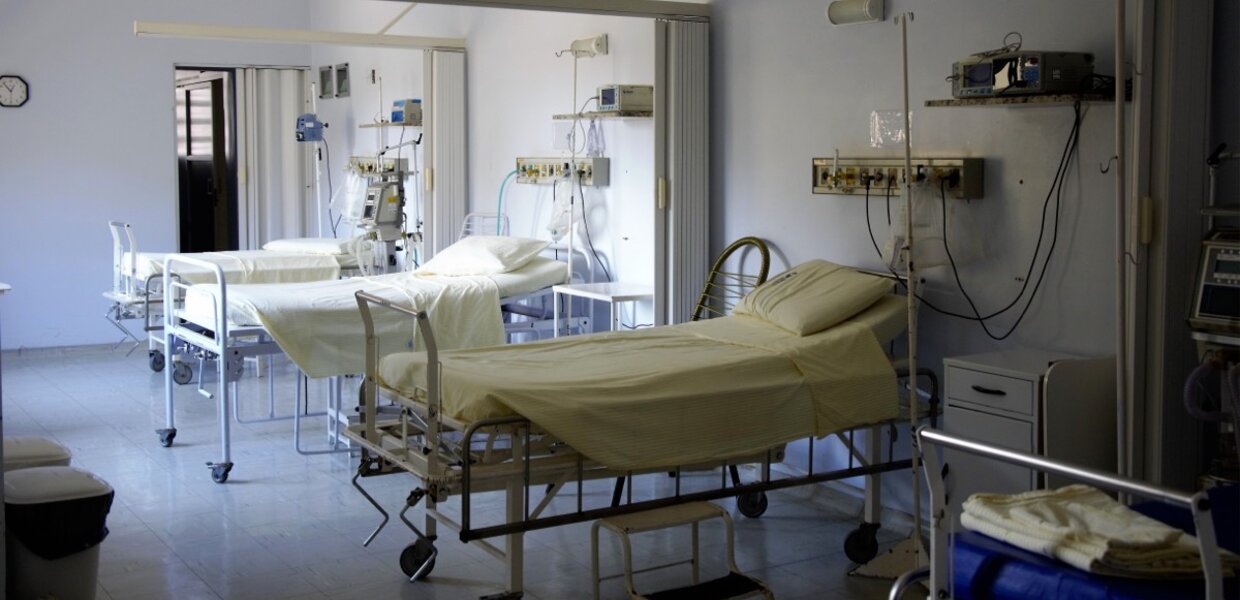 This is a fourth post in a 4-part blog series. View the other articles here:
Smart Healthcare
Healthcare is something everybody needs to be smart about, and I do believe it is arguable that they do have the smartest places with the smartest people. So, I'm not going to write about how we can make the health sector smarter; I'm going to talk about navigating through these huge, complex buildings to either find your appointment or an asset that may be critical to your daily work. All healthcare centres are filled with very expensive assets that most of the time require effort to find. Also, patients congregating in huge, built-up spaces is daunting from the outset and their needs are to be routed to their appointments.
Wayfinding in healthcare centres and hospitals
How do you feel when you step into a large, complex hospital or healthcare facility and you can't find your way around? It can be incredibly frustrating to have to search through very long directories, then set off to walk through endless corridors, probably taking the wrong turns along the way, getting lost, and being late for an appointment. Magnify that if you must come and see a consultant who may be giving you bad news. Worse case, you miss that appointment, and you have to be rescued, so the anxiety continues. This isn't just frustrating; it's not fair on anyone who needs help. Most people want to get in and out of hospitals quickly, and poor navigation is a disadvantage to any healthcare institute.
Healthcare professionals are always looking to lower the stress level of their patients to ensure they get the best medical care needed at the time of entry and get to their appointment on time. Having a digital, interactive, and dynamic wayfinding system like the Living Map Platform will help everyone reach their destinations.
Having a digital map on a screen or kiosk in the entrance is a huge benefit to visitors and their patients. All they need to do is search for where they need to go, and a QR code pops up. They scan it with their smart phone, and it takes them to where they need to go. This also gives huge benefits to doctors, nurses, and the entire healthcare administration.
Here are 8 reasons why the Living Map platform and digital interceptive wayfinding tolls in healthcare are important:
Supports confused and anxious patients.
Most patients are already anxious about their visit to a hospital or healthcare centre when they arrive to be seen by a doctor or nurse. Having a digital dynamic wayfinding tool can assist in finding their way quickly around large facilities. Having a clear set of directions and information in their hands will lower their stress, and they are more likely not to miss or be late for their appointment.
Support faster emergency care.
Patient is in need for immediate help, so act fast and get the necessary care as soon as possible. They need to be navigated quickly to the area that deals with emergencies so all the relevant help is there. If a map with directions was in their hands, they could get there quicker and lower the possibility of getting lost. The Living Map Platform can take them from the car park to the emergency room quickly by the hospital planning the shortest route for them.
Takes stress away from visitors.
People coming to see their loved ones in their hour of need can be a very stressful time. They are often upset, and very stressed. Giving them a digital wayfinding tool either before they get to the hospital or when they first arrive provides a positive visitor experience. They can use the hospital's website or just get the map from a QR code on the entrance to the hospital and route themselves quickly and efficiently to their loved ones.
Supports the efficiency of hospital staff.
Most hospitals around the world have contract staff and visiting physicians who will need to know where they are going and where they need to be. Having the Living Map Platform up and running on a kiosk will ensure they get to the area they need quickly and lower downtime.
Eases the pressure on hospital personnel.
When patients and visitors need help finding their way around the facility, reception areas can get congested, and they will ask busy hospital staff for directions. Directions to the nearest QR code will give them an instant location as well as the ability to route themselves to where they need to be.
Revise routes and information effortlessly.
The Living Map Platform comes with a product called My Map Manager. You can very easily edit the map and directions. For instance, if the disabled restroom is out of service, you can update the map very simply and route the disabled people to the next nearest restroom. If a doctor changes their meeting room, this can again be very easily updated, so the patient can find the location very easily.
Functions as a tool for communication.
As the map is in the hands of the users, information can be pushed out to them so they are aware of what is on the lunch menu or a bus timetable. It can also be used to determine queue length within the emergency rooms. This, in turn, can reduce waiting room anxieties.
Build a stronger relationship between staff and patients.
As most patients are unfamiliar with medical facilities as well as the healthcare professionals, they encounter it vital they can find their way. Most if not all hospitals are large and complex buildings and the high number of patients a doctor will see in a day, building a personal relationship with each other is hard. If a doctor can show a patient to a waiting area, they can introduce them to staff ahead of time this lowering nervousness and pressure levels.
All in all, there are huge benefits to having a digital wayfinding solution from Living Map that can support moving people around a large, complex building. The Living Map Platform can answer all the challenges facing wayfinding in hospitals today. We have done a lot of work with the medical community in the UK. We understand the challenges and what is needed to deliver a competitive and easy-to-use solution for all. Check out the case study.
Conclusion
Thanks so much for reading my blog series. I do hope you enjoyed it and got something out of it. It is clear to me that smart places will support our growing needs for more digital transformation and ensure we have the right innovation needed to drive an open and collaborative market to give us the best of breed. However, I strongly believe we can do more!
Our communities are asking us for more and, most importantly, to make it intuitive so anyone can access the data needed. This will be a combination of collaboration across industries as well as demand and budget from organisations. Setting a clear strategy to deliver a smart place is key, and ensuring all aspects of the infrastructure are in place is important. Make sure you follow the 5 set-up steps when building your platform. Here is a reminder:
Core Connectivity: Beginning with the foundations is critical.
Hardware: the walls of the infrastructure engaging with technologies in the IoT space is important.
Software: giving usability and the ability to capture data
Wireless connectivity: make sure you have good coverage on whatever platform you use.
Security layers: Don't forget security; it is the most important piece of the puzzle.
I have enjoyed working in the smart place space mainly because of all the great innovation there is to talk about, and it allows us all to embrace new tech like IoT, AI, and machine learning as well as discuss what the "art of the possible" is. As new and improved technology comes along, I would love to hear about what's going on, and if anyone has any ideas or advice, my ears are always open.
I would like to give a shout out to BAI Communications. Their understanding of what a smart place should look like has helped with the idea of this blog series and is a great point for readers to look at when they are at the start of their Smart Places journey.