Press Release | Enhancing Middle East digital navigation: Living Map and Blue Rhine Industries announce partnership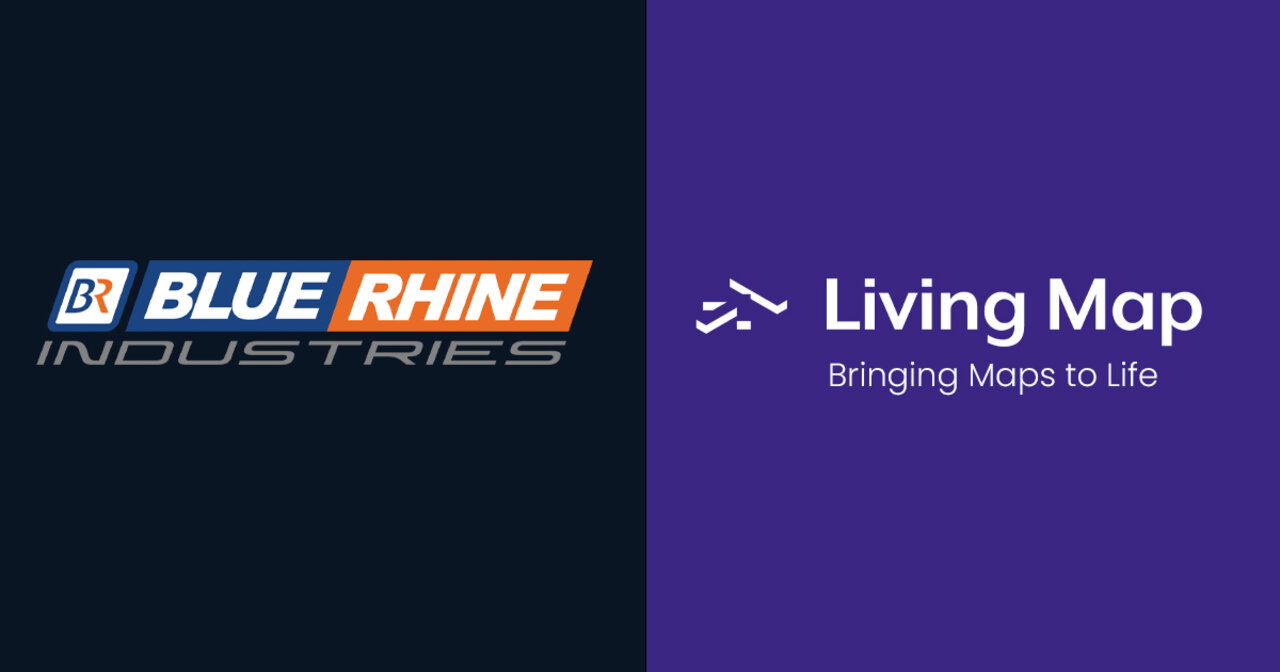 Living Map, a leader in digital wayfinding and mapping technology, is pleased to announce its partnership with Blue Rhine Industries, LLC, a prominent player in the digital signage industry with a strong presence in Dubai, Abu Dhabi, and the broader Middle East region.
This collaboration signifies an important step for both companies, with the potential to bring innovation to digital navigation and wayfinding. Living Map's expertise in digital interactive wayfinding technology, combined with Blue Rhine Industries LLC's experience, creates a promising partnership.

The core objective of this partnership is to establish Blue Rhine Industries, LLC as the primary Living Map Digital wayfinding provider in the Middle East and Africa. This strategic alliance aims to enhance Living Map's presence in the region by combining Living Map's digital wayfinding and mapping technology expertise with Blue Rhine Industries, LLC's signage offerings and physical presence. Through this collaboration, our collective goal is to deliver a more immersive and comprehensive experience to end-users, enhancing the value we provide to our respective audiences across sectors such as aviation, airports, museums, universities, hospitals, and more.

"Living Map is excited to expand our footprint in the Middle East by join forces with Blue Rhine Industries, LLC. This partnership signifies a significant step toward a shared vision of improving digital navigation and enriching the experiences of our users. Together, we aim to bring innovative solutions that set new standards in the industry." – Peter Asman, CRO at Living Map.

John V Joseph, Director from Blue Rhine Industries, expressed the significance of the partnership stating, "This collaboration isn't just about technology; it's about enhancing experiences. By seamlessly integrating Living Map's advanced mapping and navigation solutions with our digital signage expertise, we'll together create immersive, informative, and intuitive experiences for visitors across a multitude of spaces across the region".


-ENDS-


About Living Map

Living Map is a market leader in digital wayfinding and indoor / outdoor mapping. The company specialises in crafting dynamic, client-managed, and branded digital maps across a wide spectrum of environments, from intricate indoor spaces to expansive city areas. Living Map has earned the trust of global clients in transportation, healthcare, retail, culture, and smart spaces, including notable names like Canary Wharf, St Pancras, and the Met Museum.

The Living Map Platform™ is a game-changer, offering a turn-key solution that excels in user-friendliness and intuition. It delivers real-time, customisable step-by-step directions, putting clients in control and benefiting visitors, patients, and travellers alike with time saved, reduced stress, and heightened satisfaction.

Unlike traditional signage or paper maps, the unique platform handles complex routes, accounts for real-time changes - such as construction and temporary closures - and optimises routes based on distance, time, and accessibility. Routes can also be curated with personalised guides and must-see stops, enriching the visitor experience, and transforming how they navigate the environment.

Beyond navigation, the Living Map platform™ is a data powerhouse, capturing insights into visitor behaviour and route popularity, boosting operational efficiency and revenue for clients. By extension, for Facilities Management and operational purposes, the same map can be configured to locate and find IoT tagged equipment and any range of fixed and mobile assets clients might wish to define.

In essence, Living Map is a strategic partner for clients looking to transform the visitor experience while retaining full control over their brand and data. Living Map is reshaping the future of navigation, one map at a time.

For more information, visit: https://www.livingmap.com/

About Blue Rhine Industries

Pioneering Visual Excellence Since 2003:
Blue Rhine Industries, a trailblazer in digital signage integration across the GCC, has been at the forefront of transforming visual communication since 2003. Rooted in the dynamic landscape of the UAE, we have set new benchmarks in the realm of digital craftsmanship. Our four cutting-edge production hubs, spanning over 200,000 sq ft, serve as innovation crucibles where technology converges seamlessly with creative ingenuity. With a dedicated team of over 750 professionals, we navigate the intersection of art and technology, ensuring each project is a testament to our commitment to precision and innovation.

Crafting Narratives Beyond Signs:
Beyond traditional signage, Blue Rhine Industries is an architect of immersive narratives. Our mission extends beyond crafting signs; we aim to curate experiences that resonate with the essence of brands. As we continue to pioneer visual excellence, we invite you to explore the boundless possibilities of visual communication with Blue Rhine Industries at: https://brisigns.com/


Experience the power of our mapping, wayfinding, and navigation technology for yourself. See how our software can enhance the customer experience in your facility.